Before lockdown and being sent home from South Africa, I made some film sketches. I plan on sticking them in my promos section... here's one.
---
Doctor Who

Some pleasing reviews of The Haunting of Villa Diodati, Doctor Who, including a 5 star review from the Radio Times.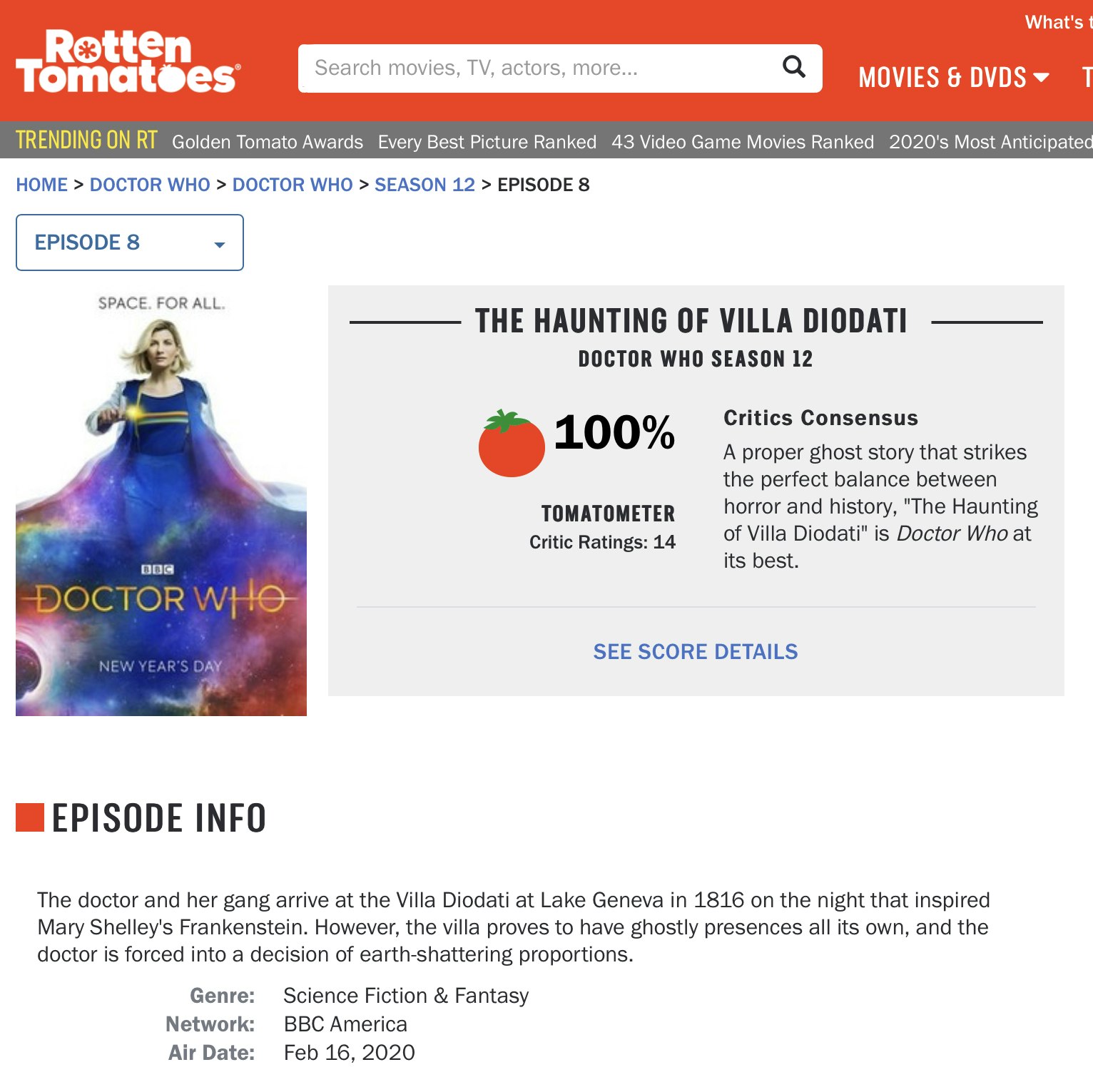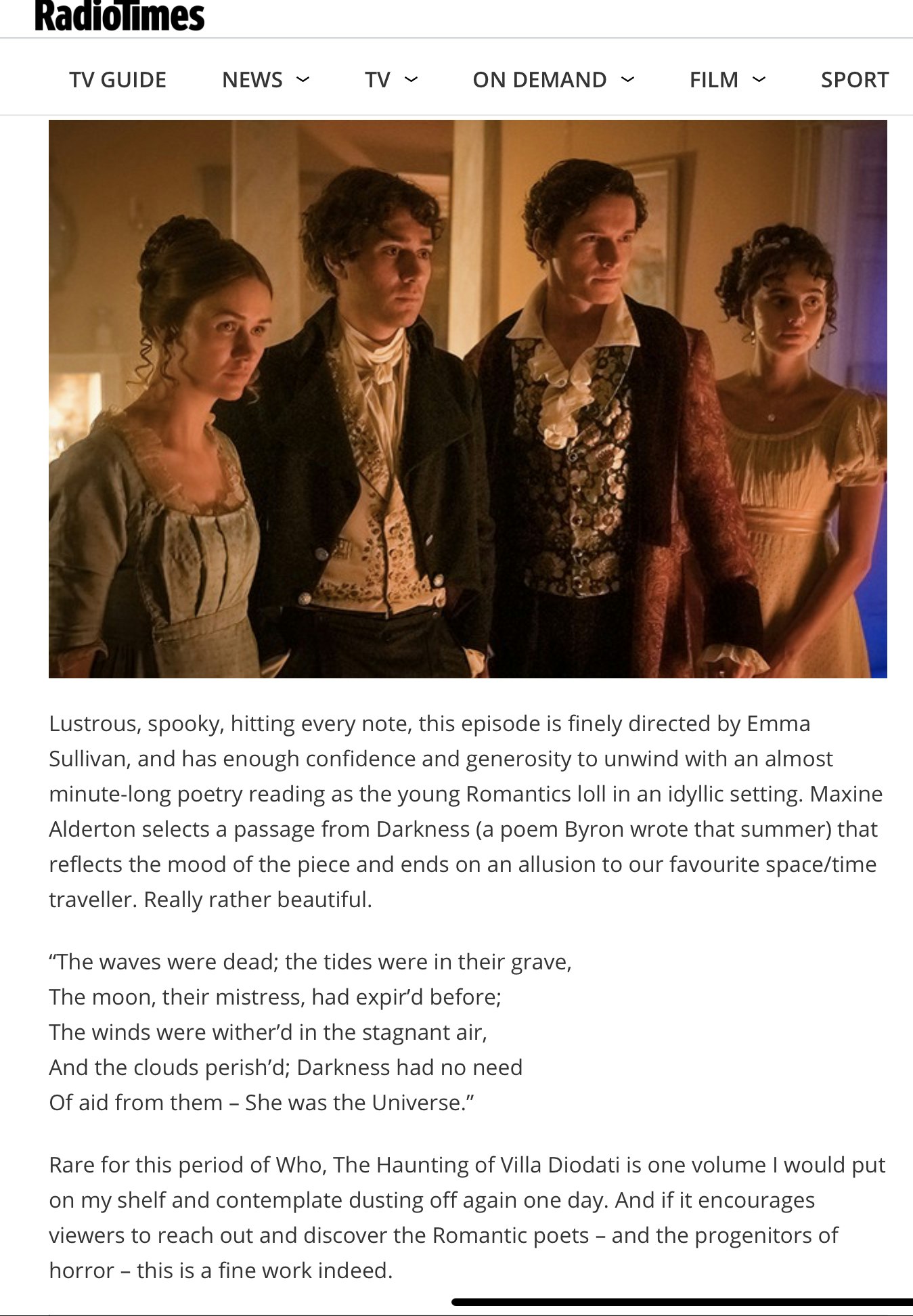 ---
The Watch.
I'm happy to say that I'll be directing the finale of the first series.
The Watch is a genre-busting series that follows a group of misfit cops as they rise up from decades of helplessness to save their corrupt city from catastrophe. Uniquely anarchic and thrillingly entertaining, the character-driven drama follows several of Terry Pratchett's best-loved creations from his "Disc world" novels on a riotous and emotional odyssey.
---
Doctor Who- Series 12.
Over the last 6 months I've been working on the next series of Doctor Who. I directed episodes 7 and 8. We filmed in Cardiff, Land of Dragons. That is all I am allowed to say. They'll be broadcast in the last two weeks of February 2020.
---

Gone ~ awards and screenings.
Gone Wins Diversity in the Arts award at LADFF, is selected for Underwire, Norwich and Bolton Film Festivals. Screenings throughout Autumn.
---
New Representation in the US
Absolutely delighted to say that Katy McCaffrey and Sean Barclay of The Gersh Agency LA, will be representing me in the USA.
---
GONE won a Fresh Future Award!
From the lovely folk from Fabrik- Gone has won a coveted Fresh Future Carbon award. See the other fine entrants and winners here:
https://19.freshfuture.site/narrative
---
I'm directing something - but if I tell you what it is, I'd have to kill you.
---
GONE
Short Film Gone has been selected by Fastnet Film Festival, Ireland and Mammoth Lakes Festival, California. Both screenings are in May 2019.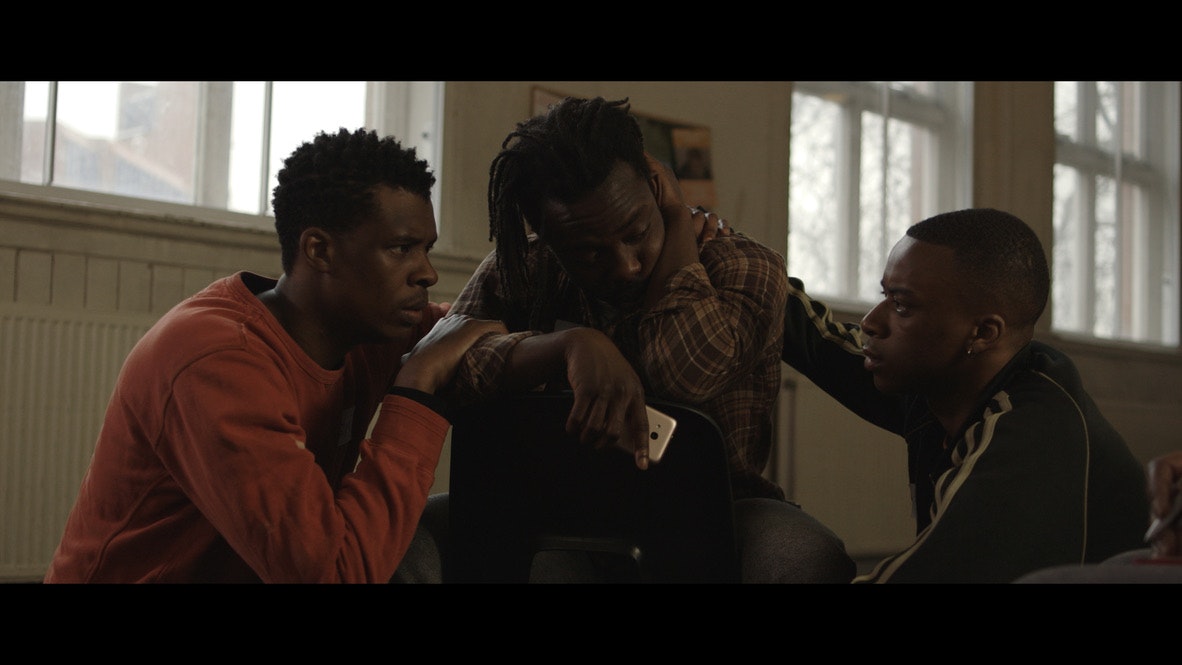 ---
SILENT WITNESS

I've directed the finale of Silent Witness this year, airing February 4th and 5th 2019.
Writer: Michael Crompton & Virginia Gilbert
Producer: Kiaran Murray-Smith
DoP: Sergio Delgado
Editor: Benjamin Gerstein
Exec Producer: Richard Stokes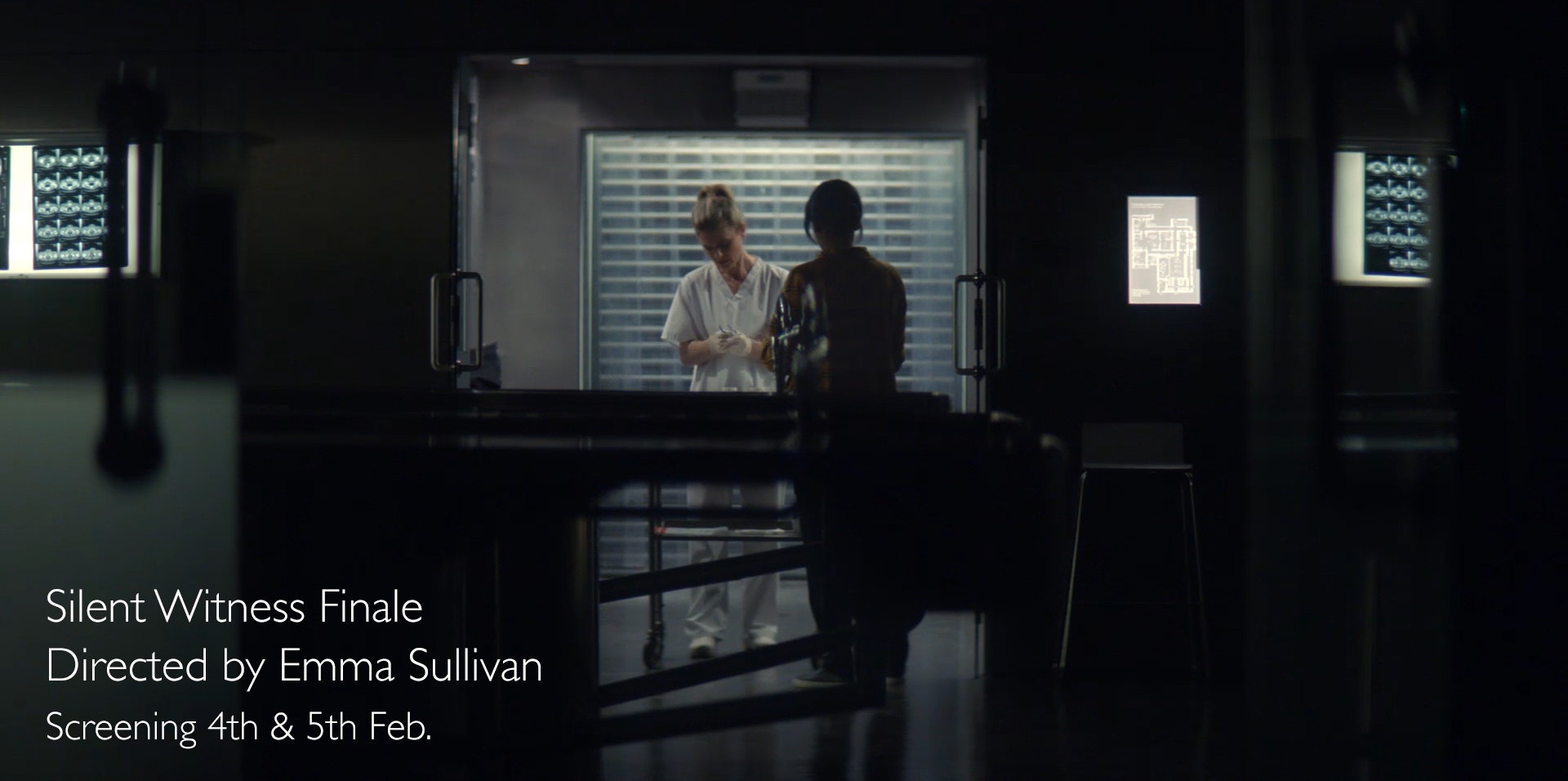 ---
THE HOLE selected for Official Selection of the BAFTA recognised Aesthetica Short Film Festival November 2018.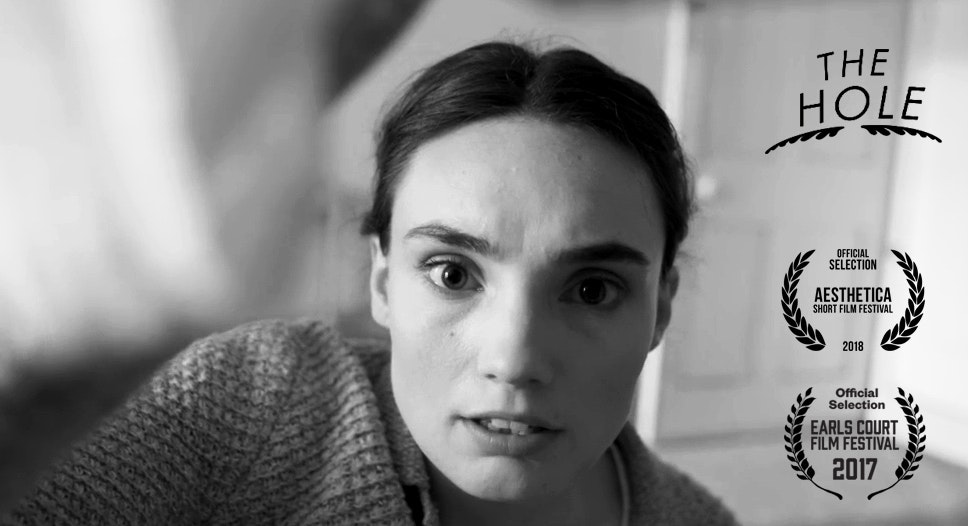 ---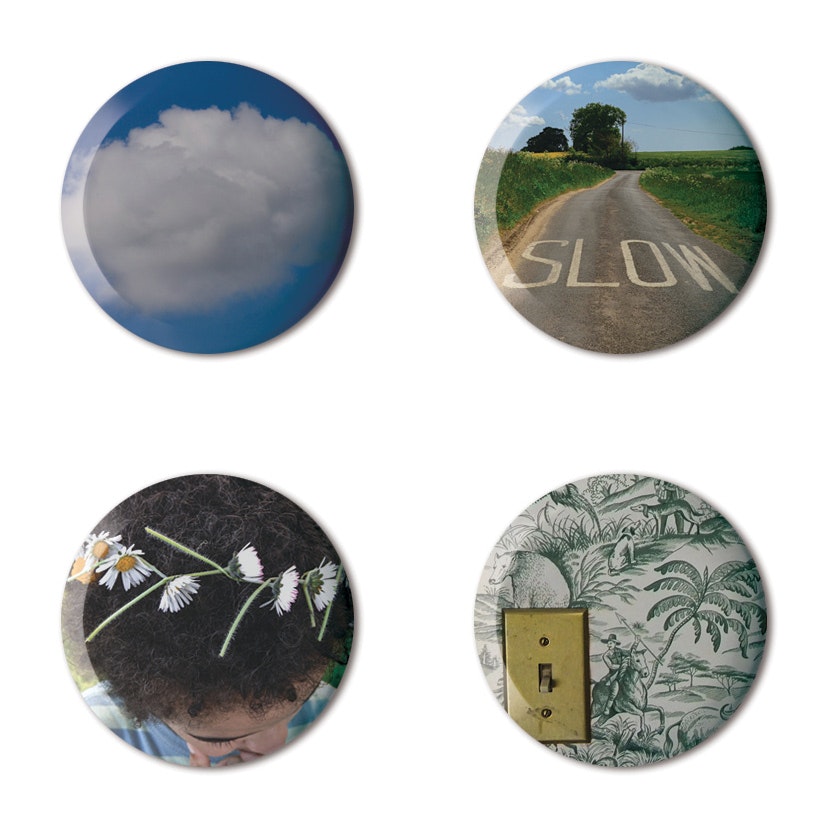 STEREOHYPE ~ PIN BADGE SET
I was invited by Stereohype to contribute to their B.I.O. (By Invitation Only) pin badge series. It was wonderful to dust off my design skills and use my photographs for an art project again. My set of four are based on the elements:
Cloud / Air ~ Slow / Earth ~ Flower Crown / Water ~ Light Switch / Fire.
You can purchase the pins individually or as larger giclée prints here.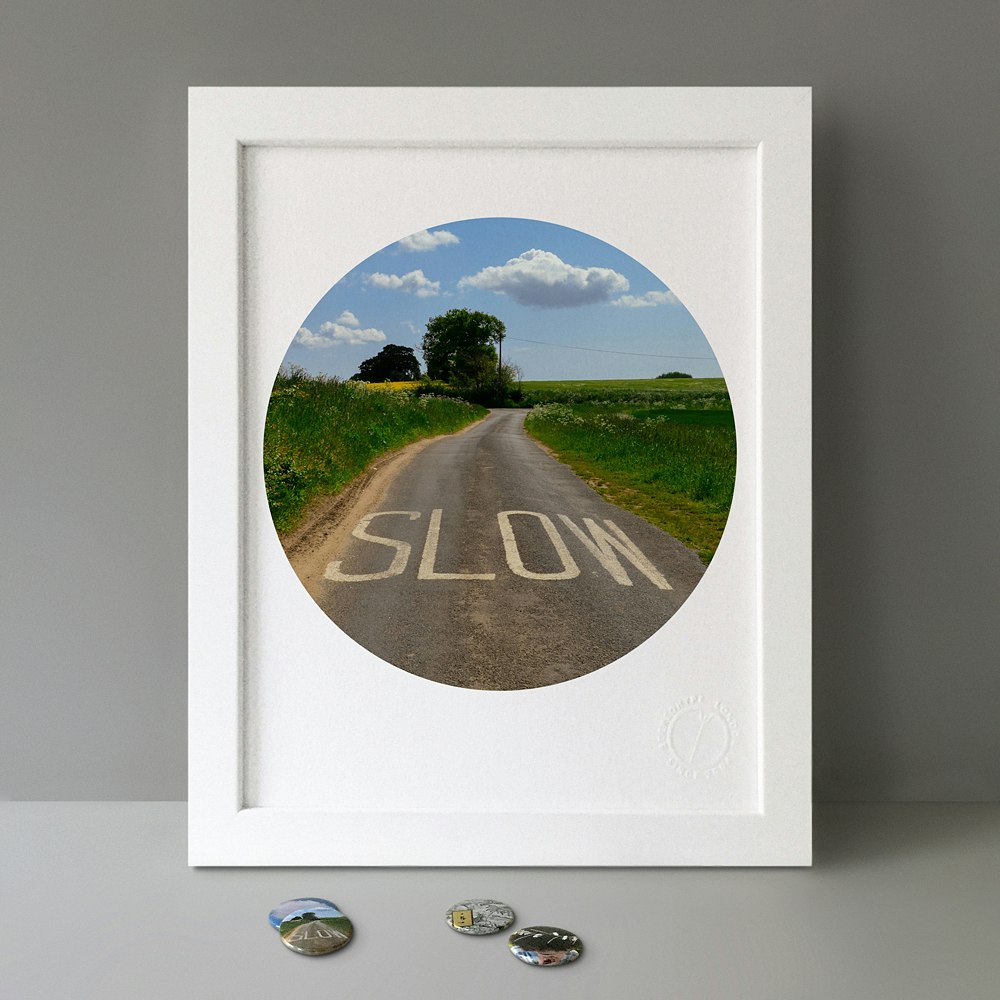 ---
BAFTA ELEVATE 2017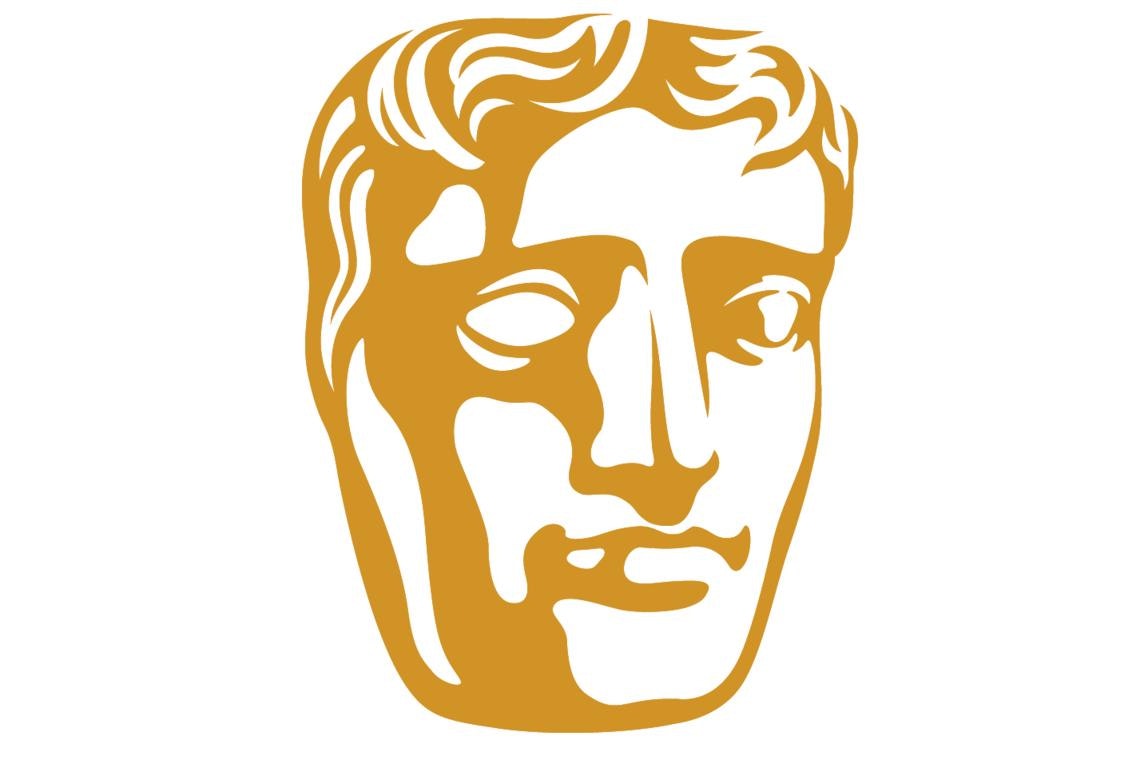 I am delighted to have been selected for the BAFTA Elevate Programme 2017. I feel very lucky to be part of this talented group of women and hope that we can all progress to directing high end Television and Features with the support of BAFTA and its members.
It's time for a change.

http://www.bafta.org/media-cen...
http://www.screendaily.com/new...

The British Academy of Film and Television Arts has revealed the names of 15 female directors it will be supporting through BAFTA Elevate, a new bespoke annual programme that aims to elevate individuals from under-represented groups to the next stage of their career. The participants were welcomed at a reception of Wednesday evening (17 May), attended by leading film and television executives.
The 2017 BAFTA Elevate programme addresses the low numbers of female directors being employed in the industry – between 2004 and 2014, just 13.6% of working directors were female (Directors UK, 2016) – and will support the participants to progress in high-end television and feature films.
---
Raising Films Making it Possible Panel at the LSFF

The wonderful critic and Raising Films co-founder Sophie Mayer hosted this panel about how to be a parent or carer and a filmmaker. My co-conspirators included Jessica Levick, Manjinder Virk and Alex Taylor. It was great to be a part of such a positive group.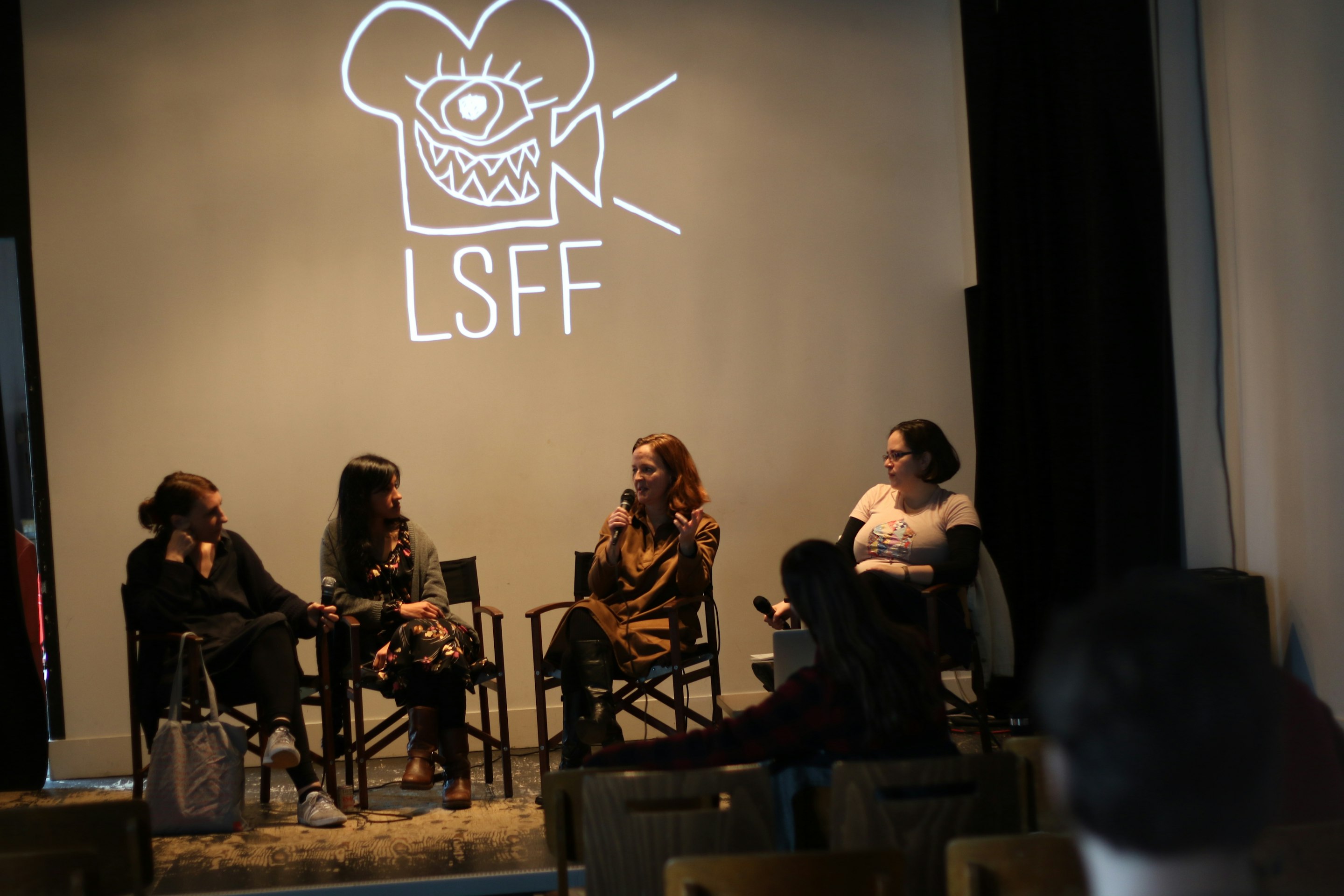 ---
Festival News
The Stick (The Screenwriter's Revenge) is selected for The London Short Film Festival 2017 and nominated for the Lo-Budget award. It will screens in the programme LO-BUDGET MAYHEM at HACKNEY PICTUREHOUSE, 13/01/2017 20:30.

Come and join us.
---
COMING IN 2017- THE FOUR O'CLOCK CLUB.
BAFTA award winning series on CBBC, series 6 will be broadcast in the New Year and promises to be as ambitious, entertaining and funny as ever. I loved working with this wonderful cast and crew up in Manchester.
---
Find Your Feet
Finalist in Save the Earth! Competition, at Academy Awards Accredited® Short Shorts Film Festival & Asia Competition, JAPAN 2016
---
Everyday Fiction - Metal Gallery
Collaboration with Artist Alison Ballard July 2016
I've been writing stories for Alison Ballard, a sound artist, for her artwork: 'Everyday Fiction' for the gallery Metal. This specially commissioned, site-specific, digital sound artwork is available to listen to for the foreseeable future, in Chalkwell Park at Southend-on-Sea. But if you can't get there, you can listen to the story I wrote here:
---